Pending orders introduction
Pending orders are orders for which the payment from your customers has not yet been captured on WooCommerce.
You cannot process or edit Pending orders on DSers until the payment has been captured.
It may sometimes happen that after you captured the payment of an order, the status of the order remains as Pending on DSers. It is very easy to fix that.
Pending order examples
If the Status of an order on WooCommerce is marked as Pending payment.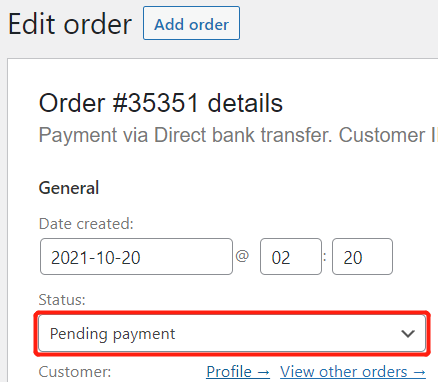 Then DSers will synchronize this order to DSers – Open Orders – Pending tab.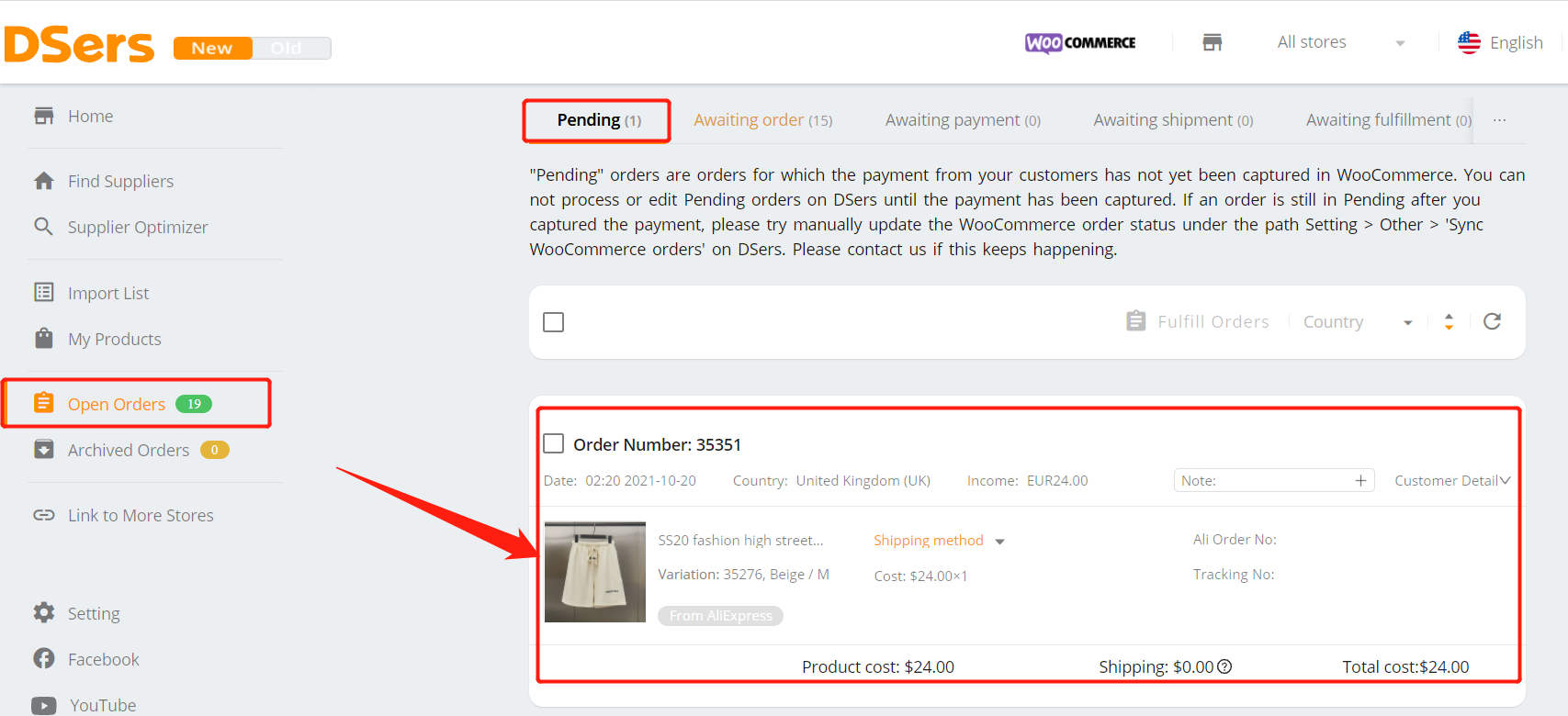 Similarly, if the order is marked as On hold on WooCommerce.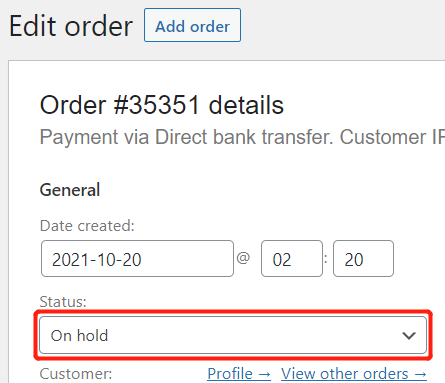 Such order will also appear in DSers' Pending tab.
Manually Sync WooCommerce Order
DSers will automatically move this order to Awaiting order tab once you received the customer's payment on WooCommerce.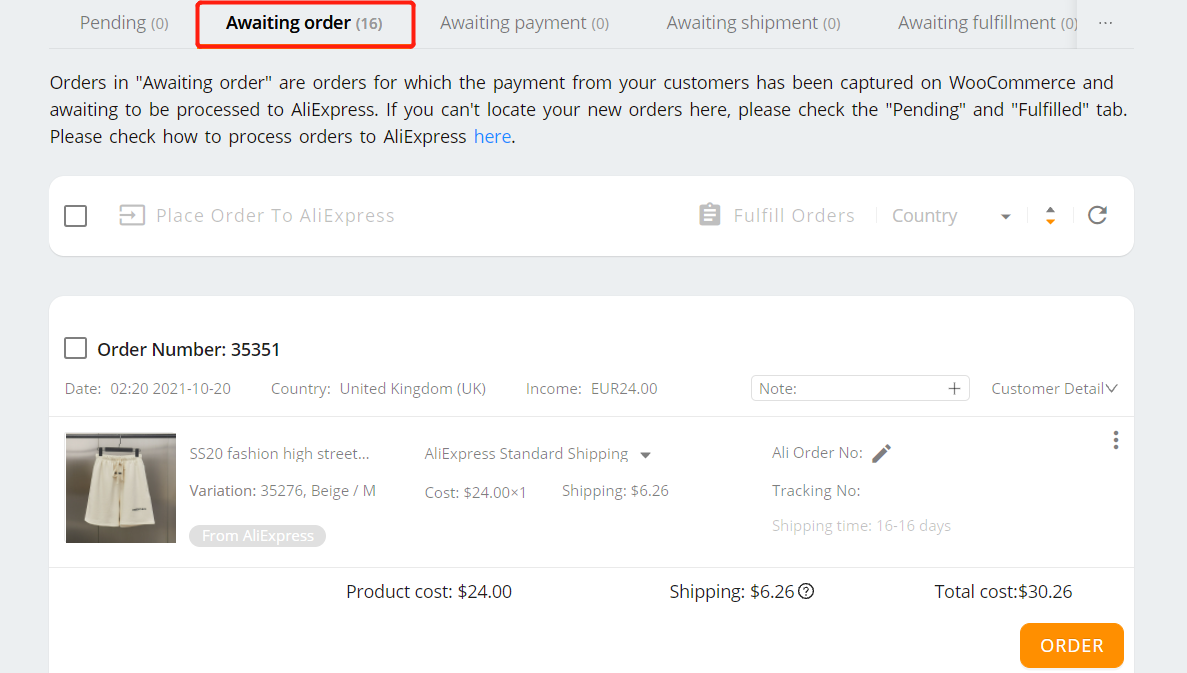 In case something went wrong during this automated process, you can manually synchronize the WooCommerce status by accessing Setting – Other – Sync WooCommerce orders.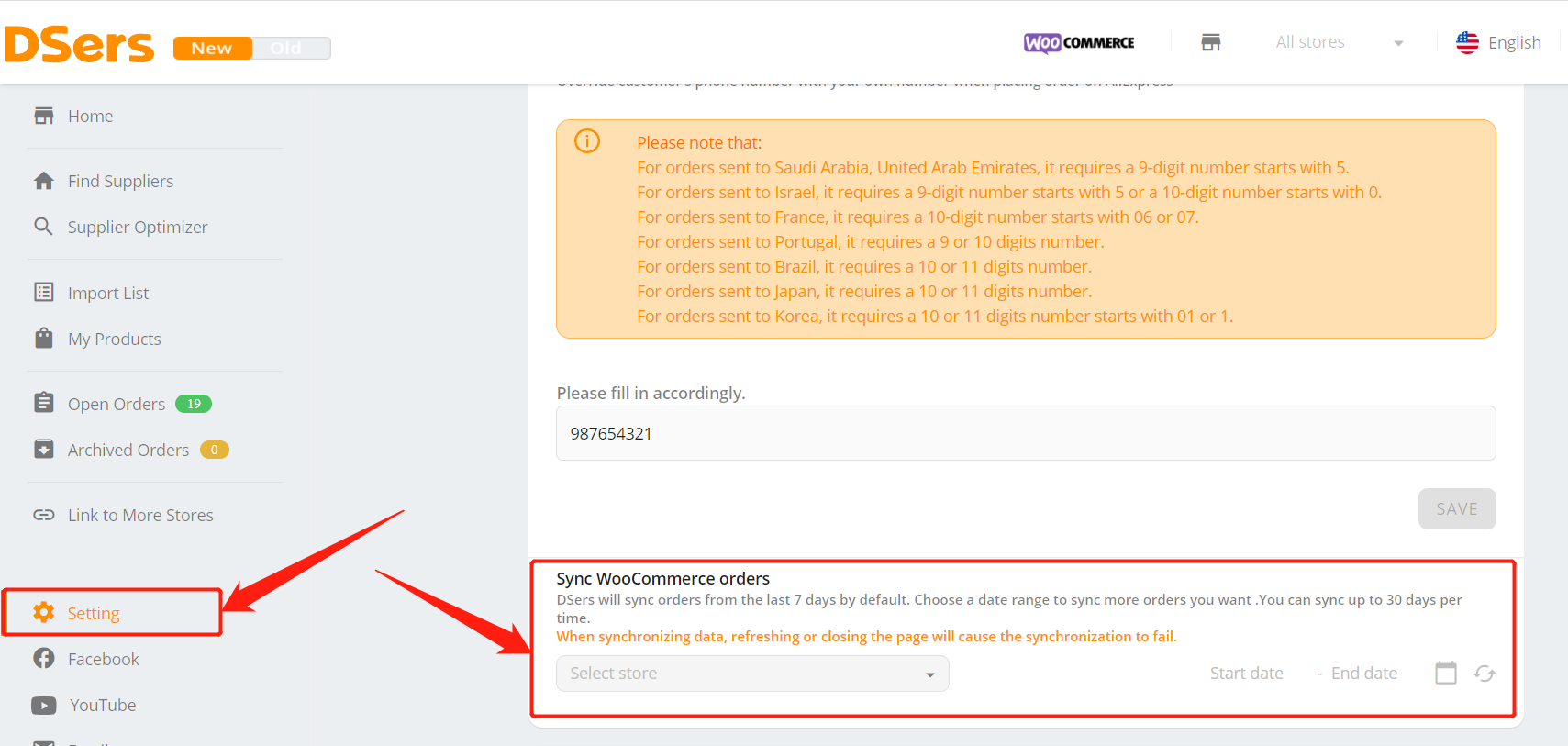 Select the store you want to synchronize from and choose the Start date and End date, then click on Sync icon below..

DSers will then synchronize all the orders from the WooCommerce store you selected that you received within this date range.
A notification will appear when the synchronization is successfully done.

The orders in Pending tab for which you received payment will be moved to the Awaiting order tab