Remove "Ship From" of a product
In some cases, you may find the "Ships From" option too redundant or simply want to hide this option from your customers. If that's the case, please read the guide below:
Edit product on WooCommerce
You will need to edit the product on WooCommerce if you want to remove the "Ships From" option and re-map the product on DSers after the option is removed.
Let's use this product on AliExpress that has "Ships From" option as an example.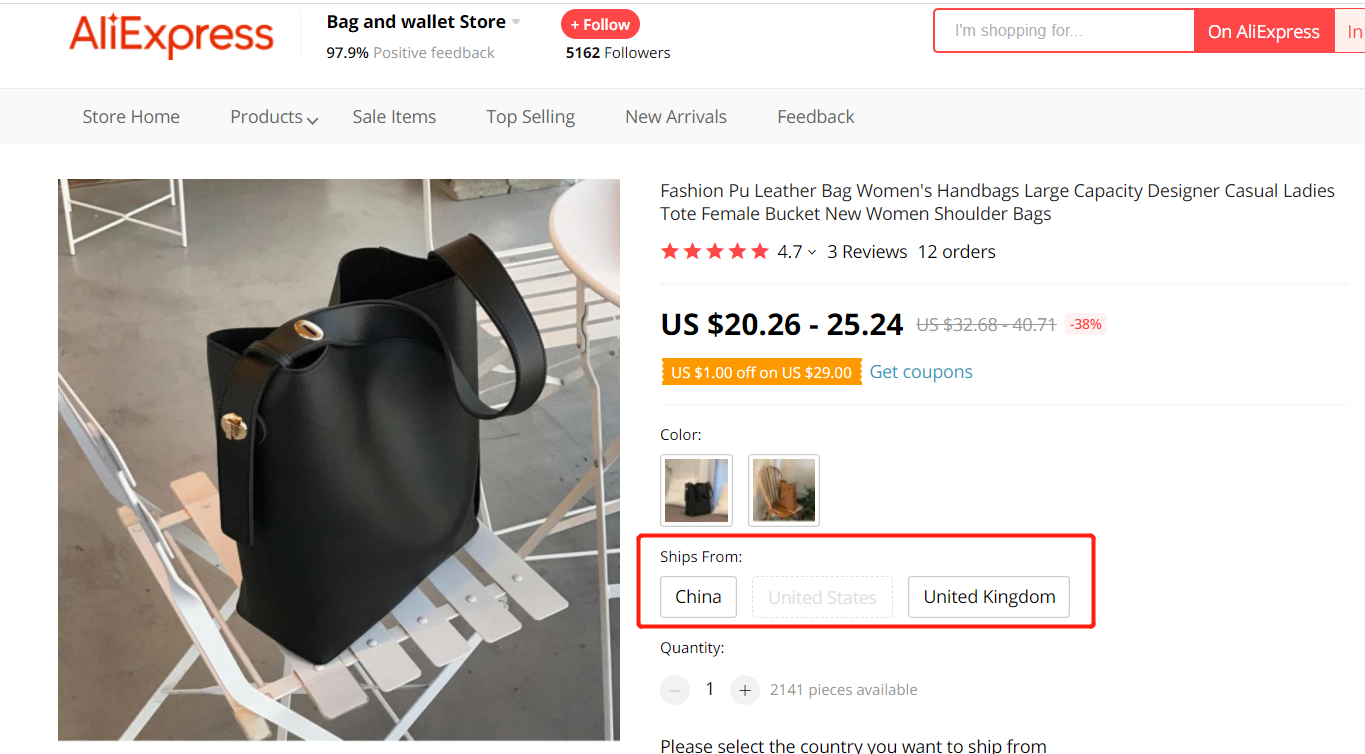 As you can see after you import the product to DSers, the "Ships From" option appears on the Mapping page.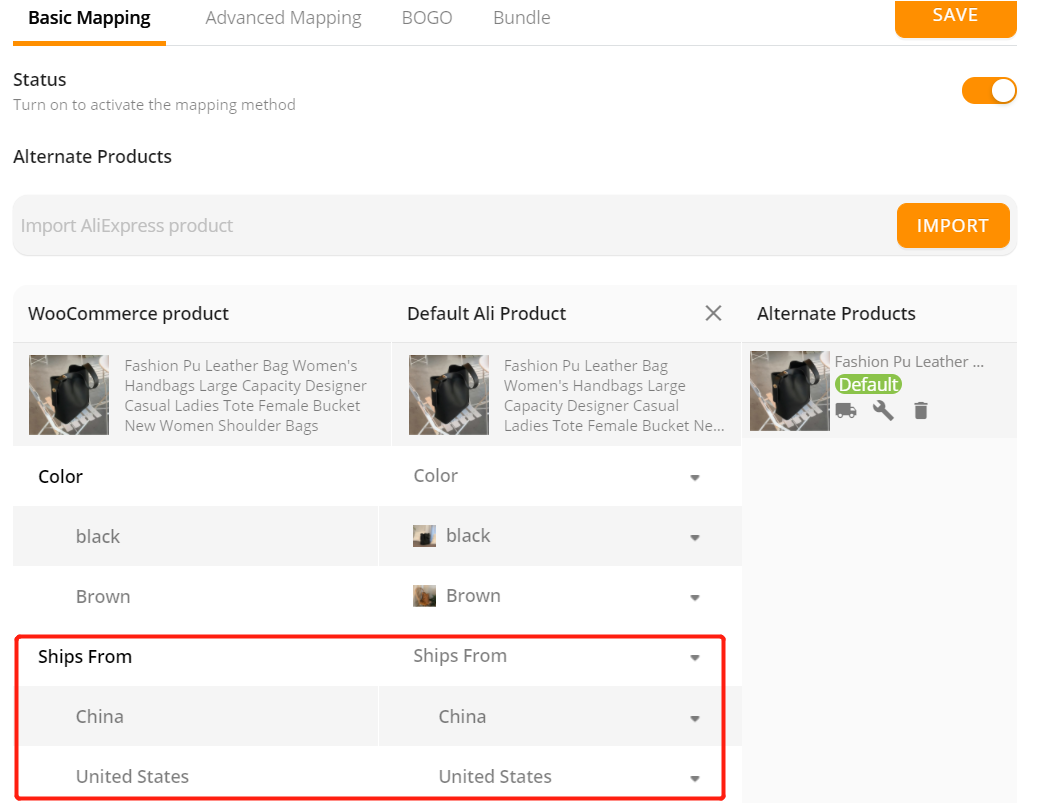 After you push the product to WooCommerce as you normally would, access WooCommerce – Products – All products and click the name of this product on WooCommerce.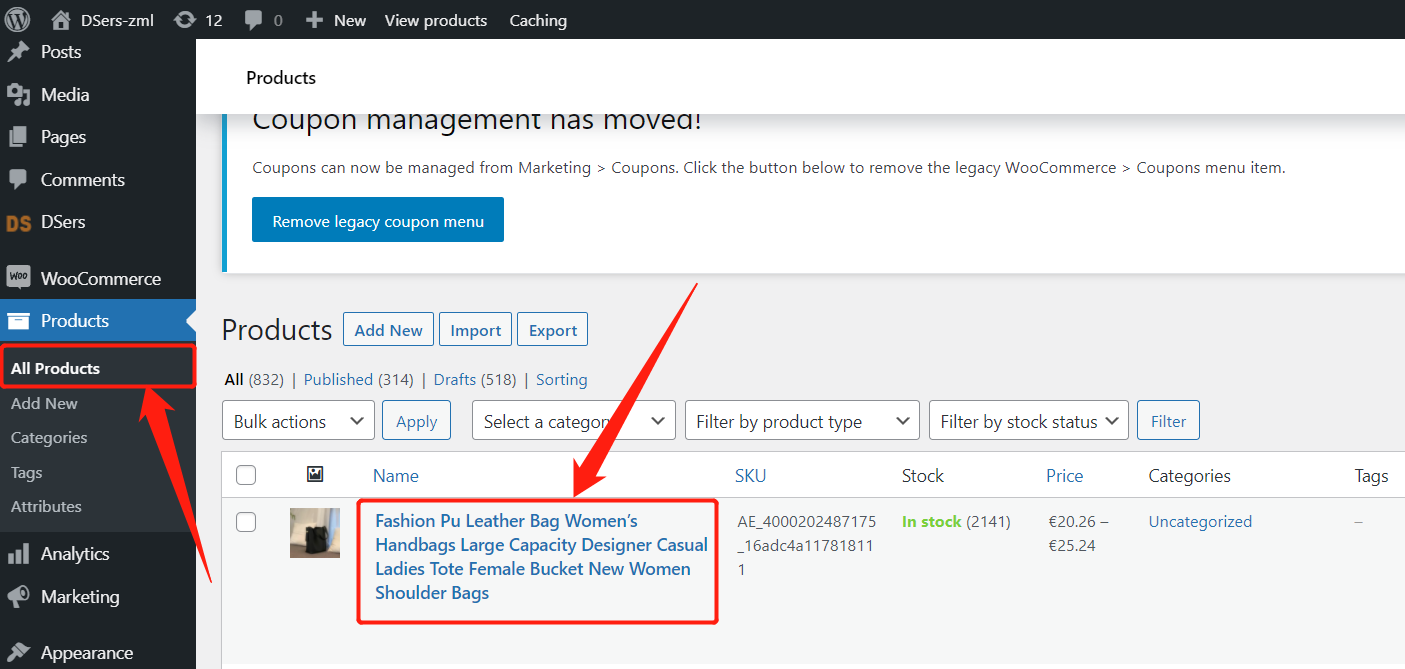 Then scroll down to find Product data – Attributes.

Hover your mouse to Ships From and click Remove.

Click OK to confirm removing this attribute.

Don't forget to click Save attributes!

Re-map the product on DSers
Once the Ships From option is removed, you need to re-map the product on DSers.
Go to the DSers – My Products, and click Mapping page.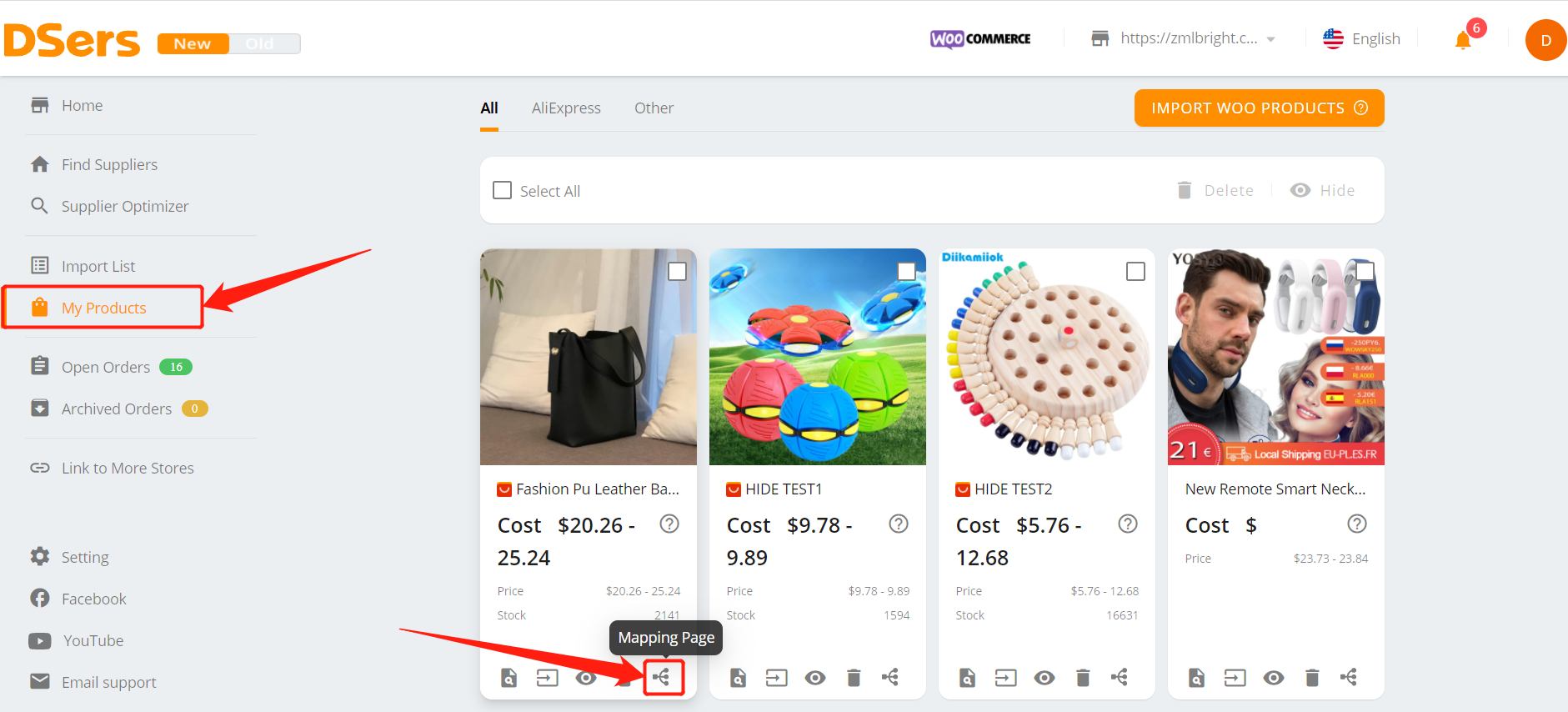 Now you will notice the Ships From options disappeared from the left column (your WooCommerce product Variations list).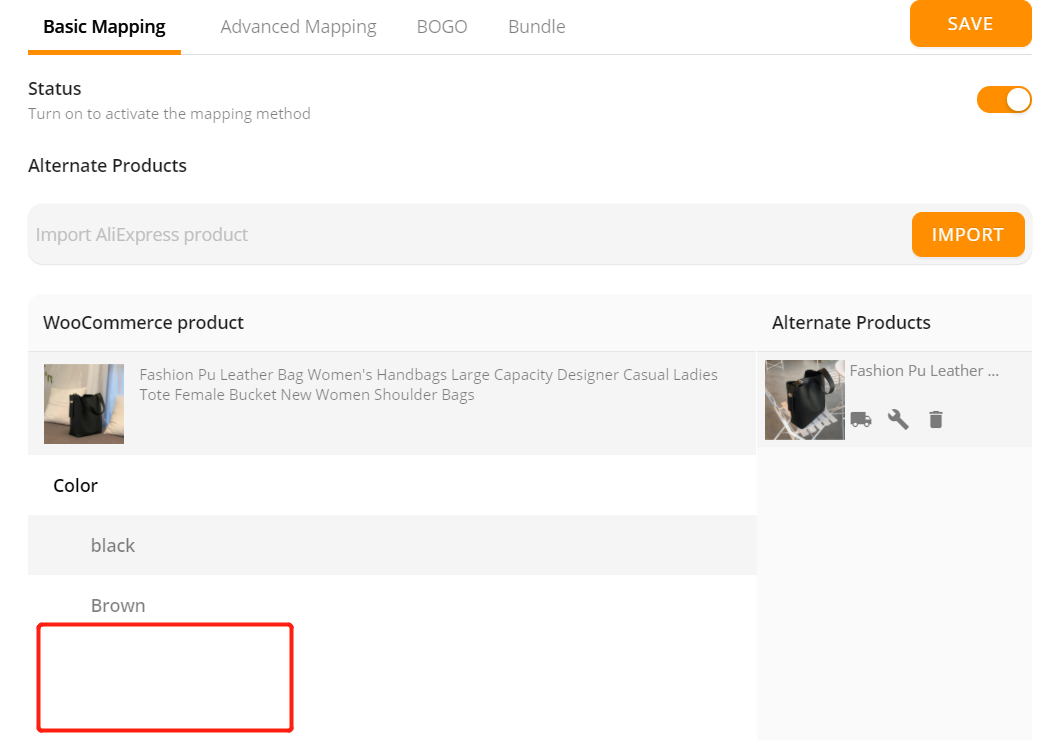 After you finished mapping other variations from the supplier column, you need to determine a default country where you want all the orders to ship from.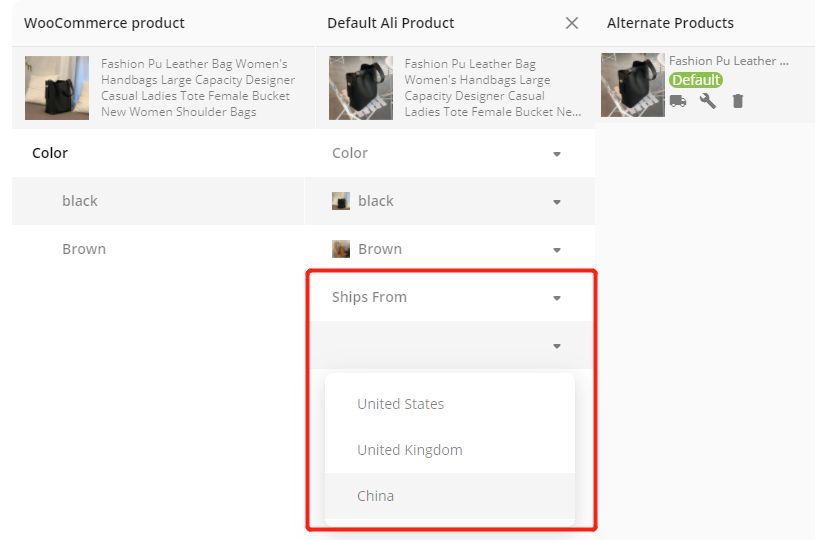 Don't forget to Save when you are all done.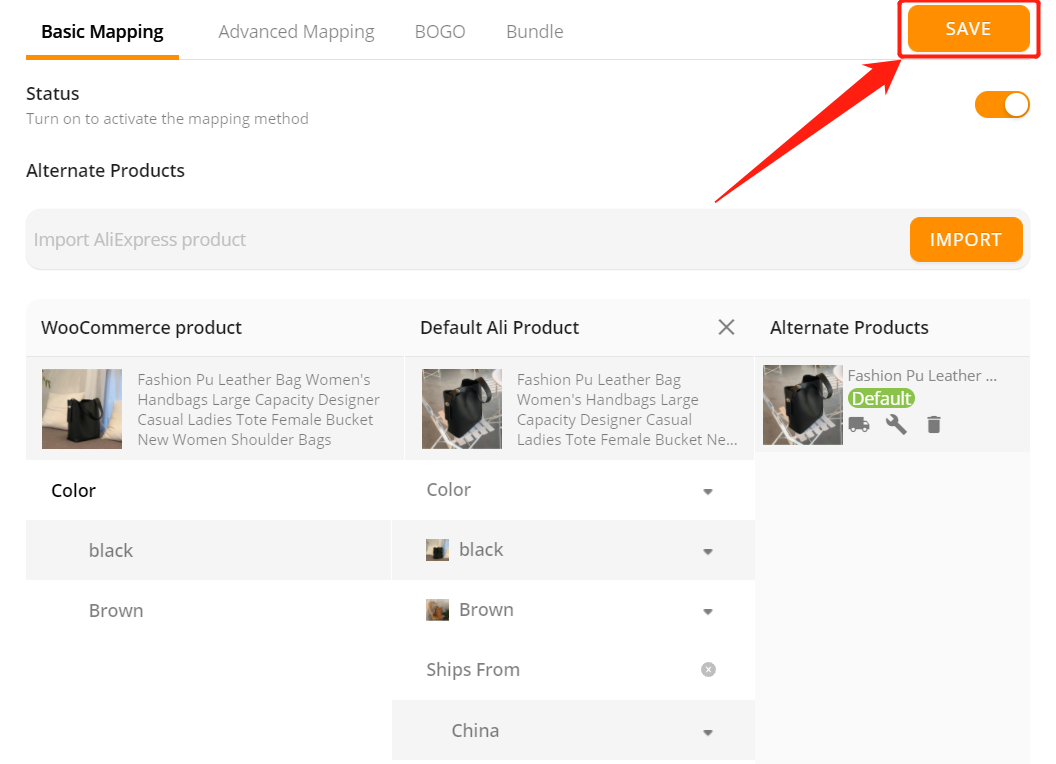 Advanced Mapping
If you want to select various Ships From depending on the destination of the order, you can use the Advanced Mapping.
Here is an example of what you can do with Advanced Mapping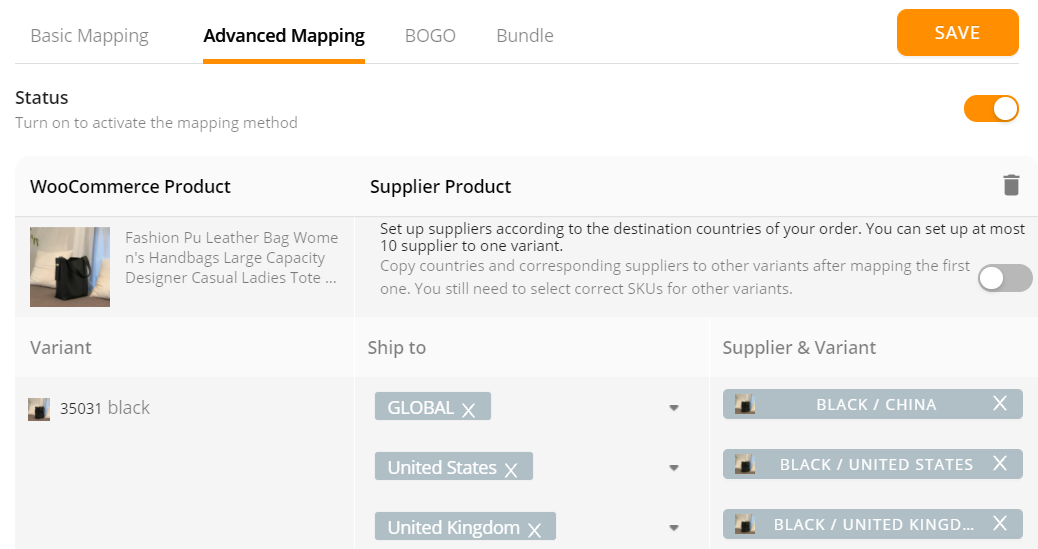 With this kind of mapping, every order coming from a Chinese customer, will be delivered from the China based warehouse of your supplier and every order coming from a United States customer, will be delivered from the United States based warehouse!
Moreover, you can set cheaper suppliers for specific countries with Advanced Mapping.
For instance, Supplier A offers a cheaper price when shipping to the US while Supplier B offers a cheaper price to France. In this case, you can use Advanced Mapping to maximize your profit margin by mapping both suppliers accordingly so that the US orders will be delivered from Supplier A and UK orders will be delivered by Supplier B.