Shipping fees are very important as they can directly impact your profit margin. Therefore, it is critical for you to understand how DSers presents the shipping fees.
Here's a full explanation.
Shipping fees on DSers
On DSers, we always show you the maximum potential shipping fees.
For example, if you are ordering 3 variations from the same supplier, we will show you the shipping fees times 3.
Some suppliers will only charge the shipping fee once for an order, but there are suppliers who will charge you for each variation that you order.
We don't want our users to have bad surprises during the checkout and see an increase in prices they don't understand. We are very upfront about the shipping fees and want to make sure our users have all the information.
Here is an example of an order that contains 3 variations from the same supplier.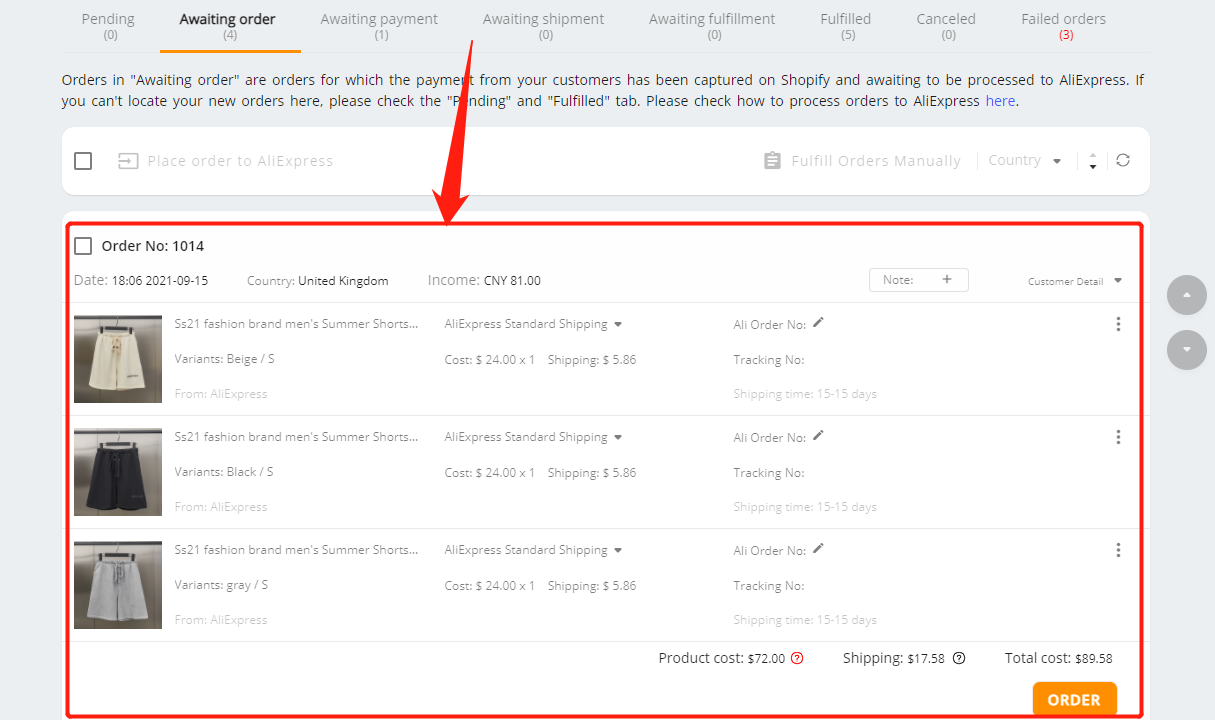 You can take a look at the detailed shipping cost in the pop-up window after you clicked on Order.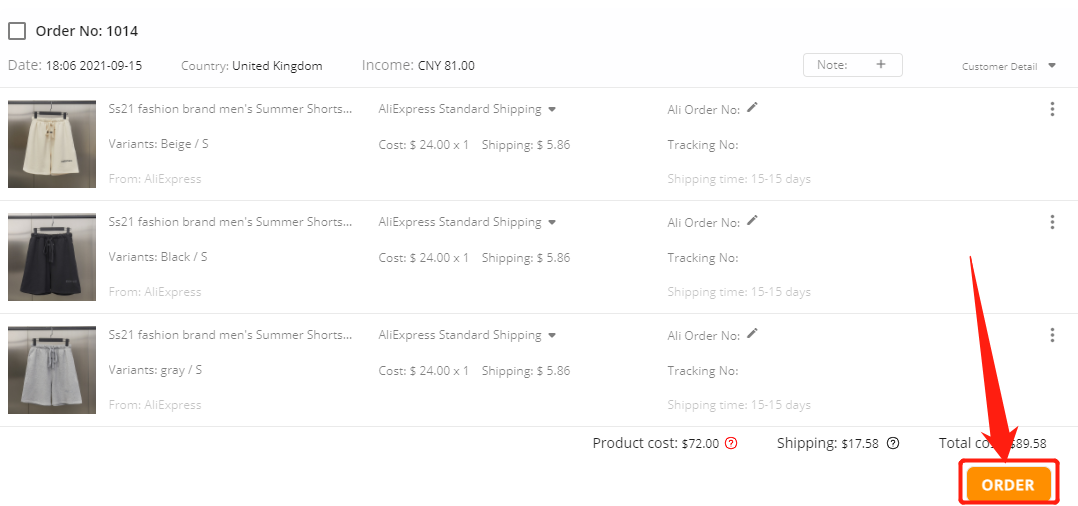 As you can see, the shipping cost of each variation is $4.32 so the total shipping cost on DSers appears to be $12.96.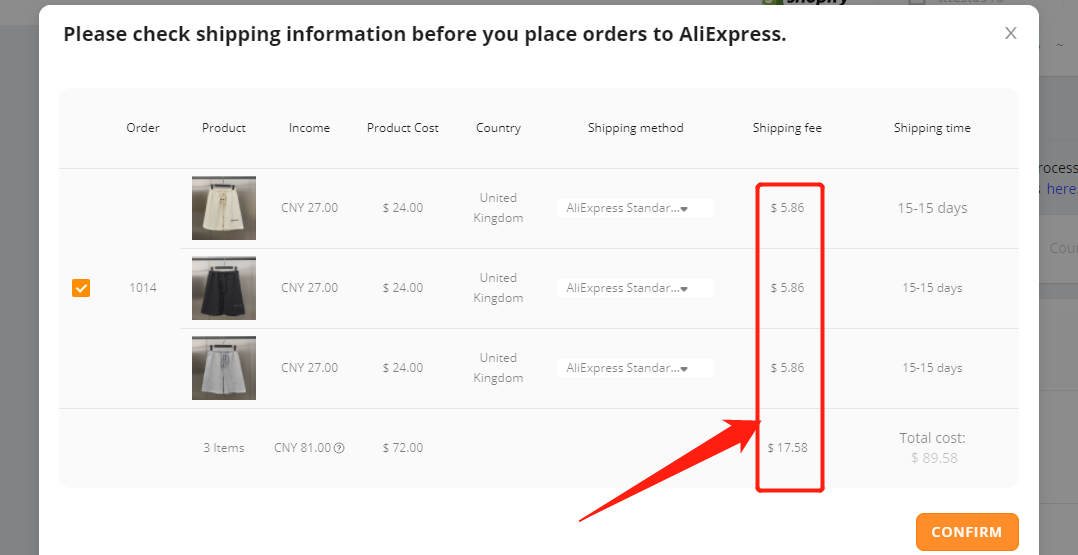 After you place your order by clicking Confirm, DSers will still show you the maximum potential shipping fee as our system doesn't know yet if this supplier will merge the shipping fees or not.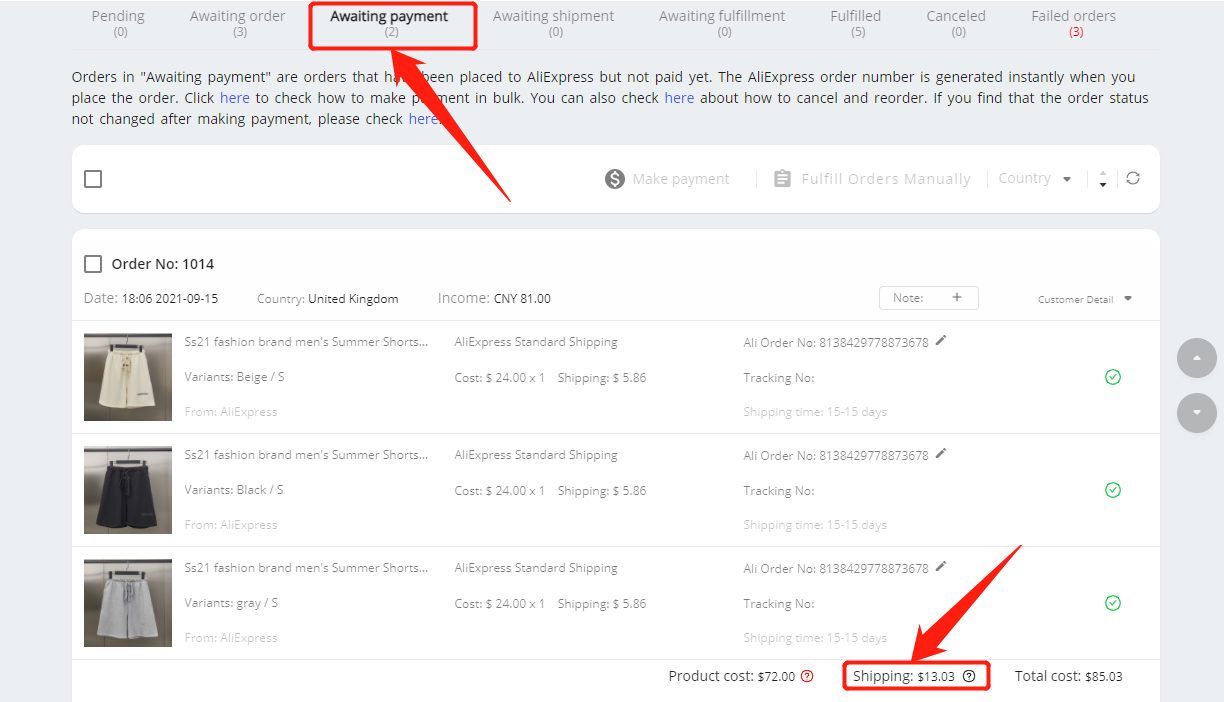 You can check the order details on AliExpress by clicking the Ali Order No.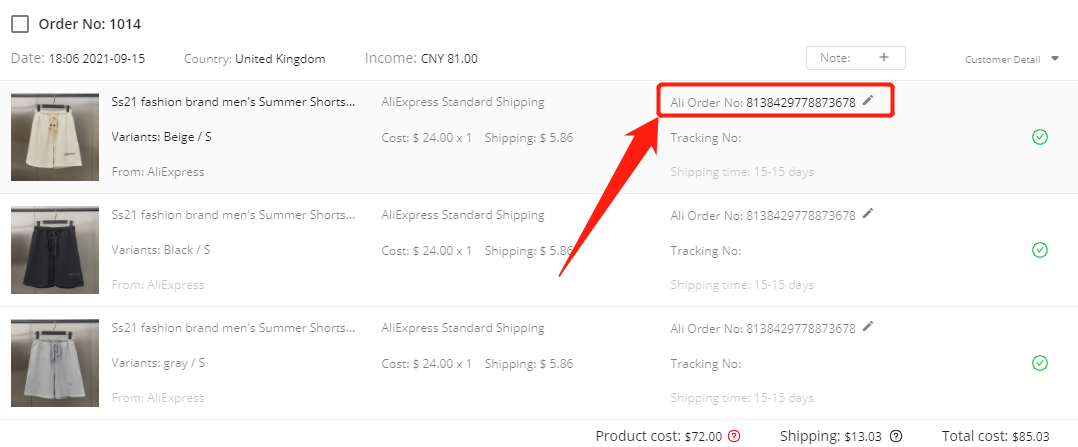 On AliExpress order details page, the shipping cost will be updated according to your supplier's shipping rules.
In this example, this supplier will charge the shipping fee for every variation that we ordered.
You can now proceed and pay for this order on AliExpress.