What is the flag on the order for
The flags with various colors on the order card help you better organize your orders on the Open Order page.
Color the flag
Go to DSers - Open Order, you will see a flag near the order number in your order card.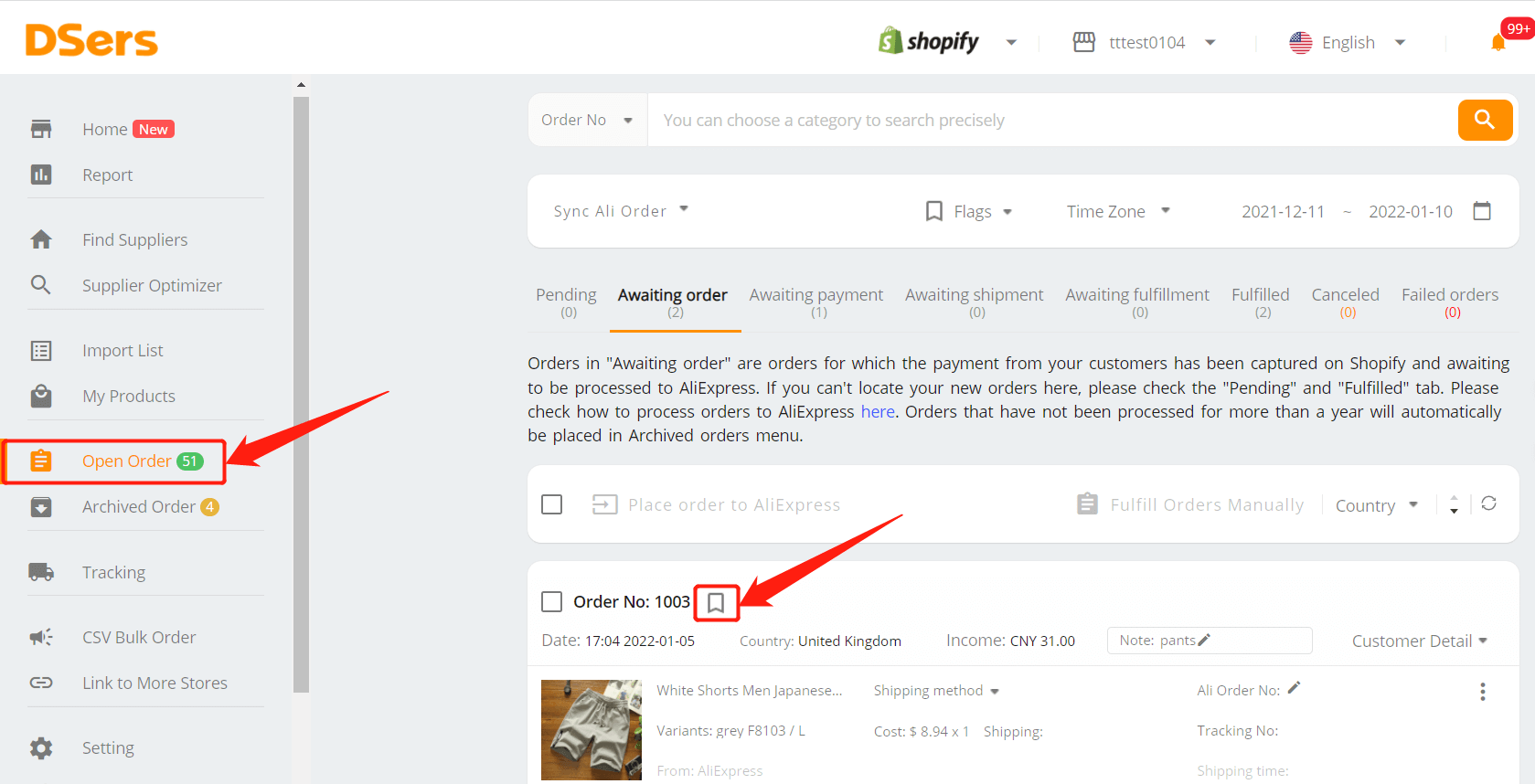 You can color the flags with different colors to show the importance of the order. For example, you can mark the orders that are very important with red flags.
Hover on the flag to choose the color you want to use.

If you want to change the color, hover on the flag again to choose another one.

Filter through flags
Depending on the flag color on the order card, you can filter the order you want to manage in Open Order.
Hover on Flags to choose the flag color.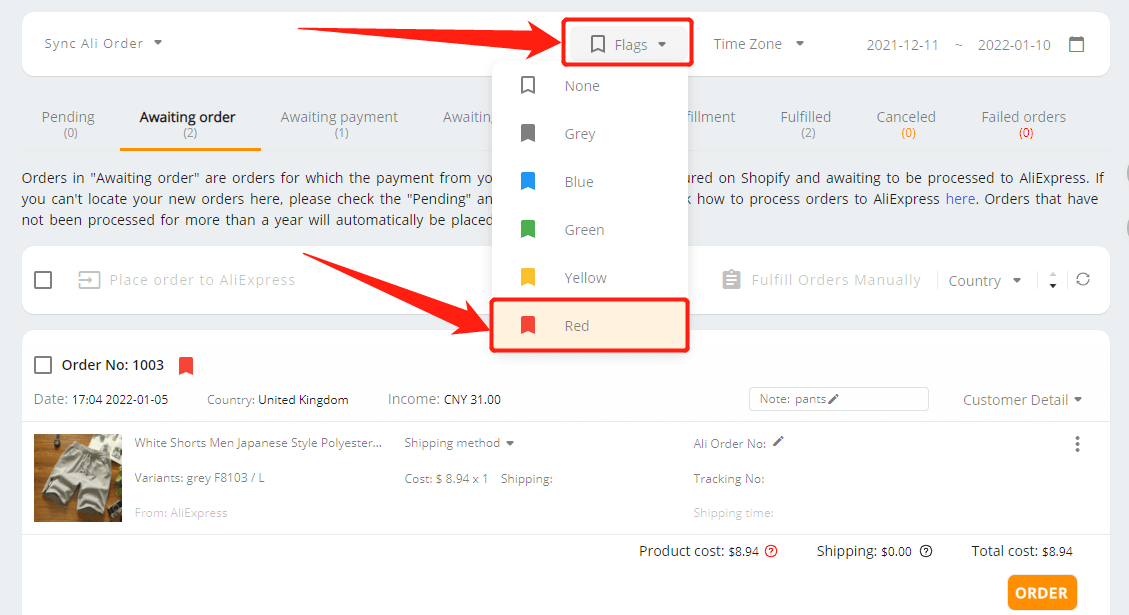 You can choose more than one color.

Then orders marked with yellow and red will appear.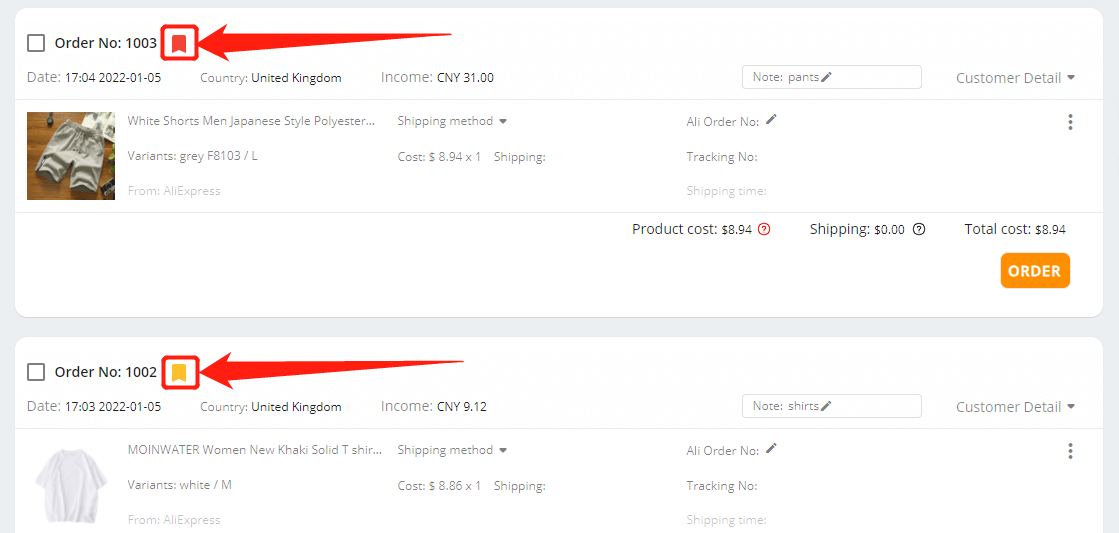 Now you know how to use flags to differentiate orders, use it well!