Why DSers failed to connect to your store
Sometimes, you will encounter the issue that DSers fails to connect to your WooCommerce store. In order to help you resolve this problem more efficiently, we have listed some situations you might meet and offer you some useful solutions.
When you are trying to link DSers to your WooCommerce store
You may encounter some issues when you are linking DSers to your WooCommerce store. There are three steps while you are connecting.
Website step
To avoid connection failure, please make sure
1. Enter the right URL of your WooCommerce store. The URL you enter should be a secure website that starts with "https" instead of "http" and the security certificate should be valid.
2. The store you are connecting to has not been connected to another DSers account before.
3. The store you are linking is built on WordPress, and you have installed and activated the WooCommerce plugin.
4. The Permalink is set as "Post name" in your WordPress.
Authorization step
Please make sure your browser allows dsers.com to display pop-ups.
Connection step
It might show that the connection failed or your website refused DSers' request. In these situations, please contact our customer service.
When DSers is verifying your WooCommerce store after every time you log in
A pop-up window like below will appear to notify you the issue.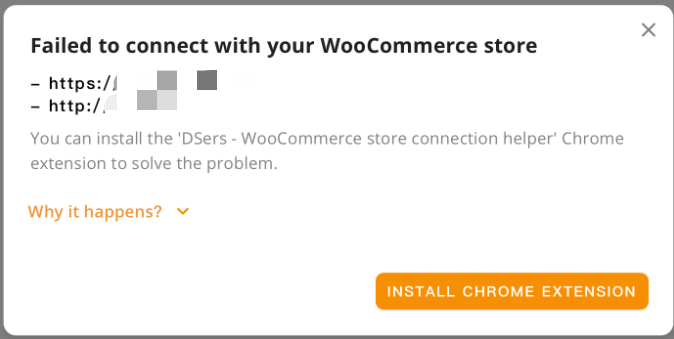 You can click on "Why it happens" to see what caused DSers' failure to connect to your store.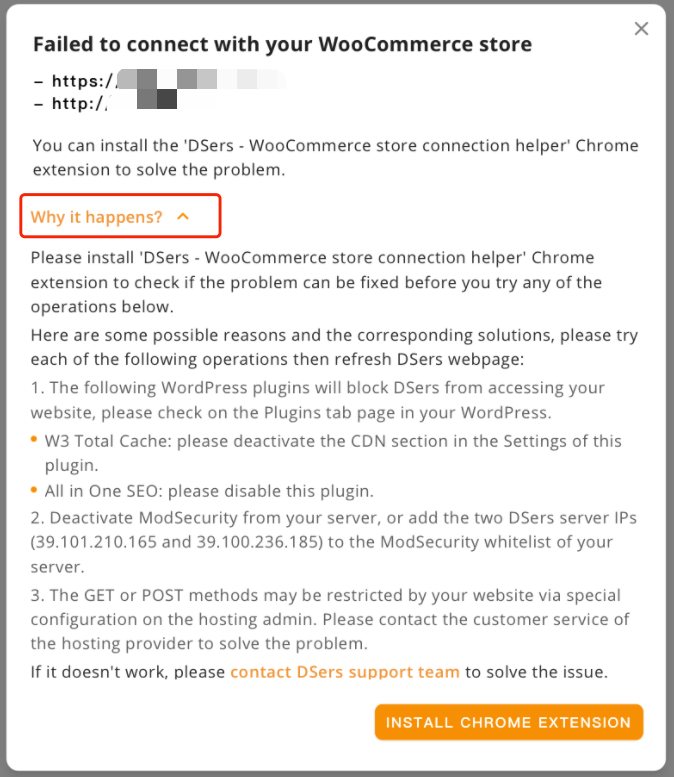 📕 NOTE: If the issue is caused by some special WordPress plugins that you previously installed, you can manually fix it by contacting our customer service team. They will guide you through the process step-by-step to help you fix the issue
It is very easy to fix the issue, simply click "INSTALL CHROME EXTENSION".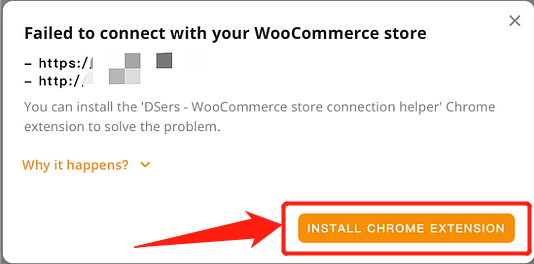 You will be redirected to the following page, click "Add to Chrome" to add DSers extension to your Chrome.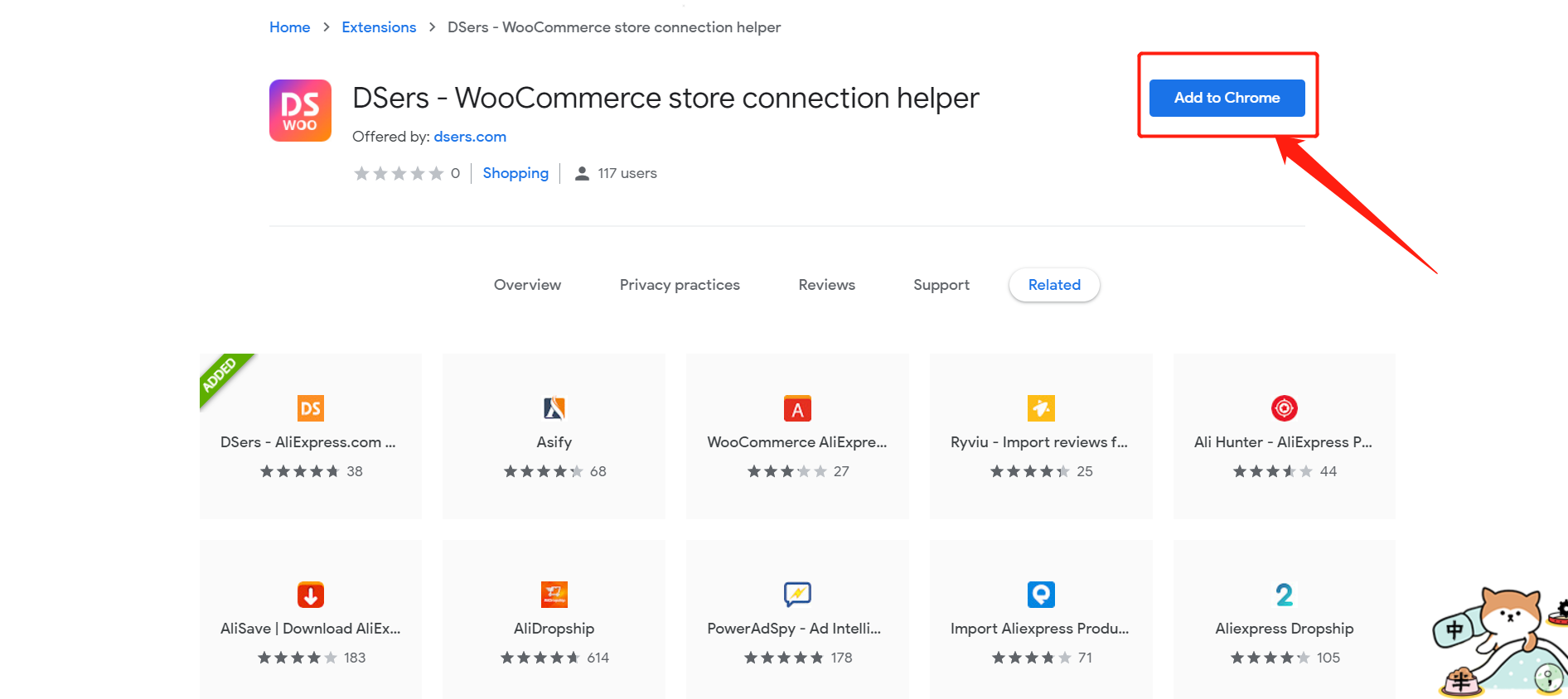 Then a pop-up window will appear, click "Add extension" to confirm.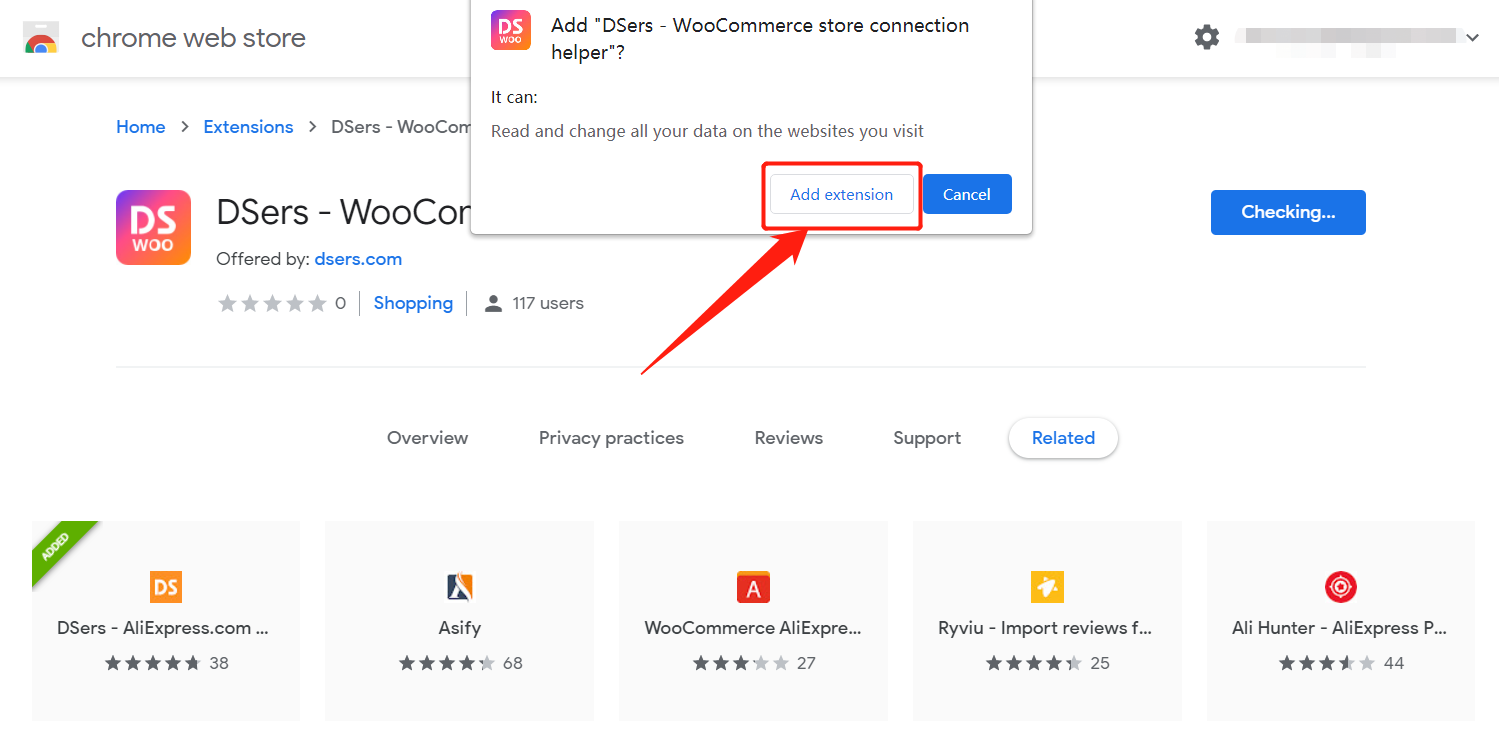 Now you can see the extension is installed.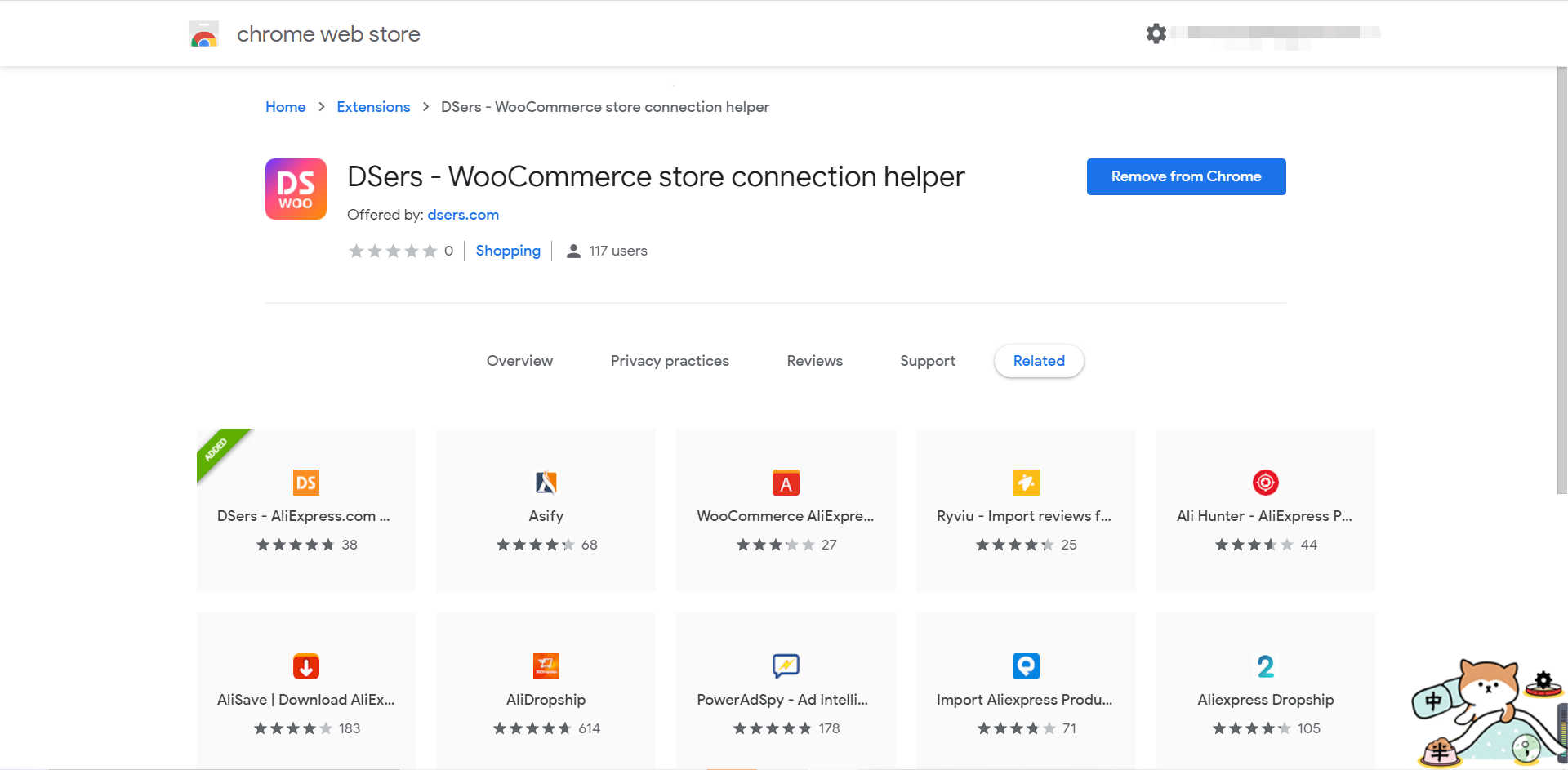 Once you installed the extension, it will not only help DSers to gain the access to your website, but will also automatically bypass the settings of your WordPress plugins that block DSers from connecting to your store.
Once you set everything correctly, please go back to DSers and refresh the page, you will now notice the pop-up window of the error message has now disappeared.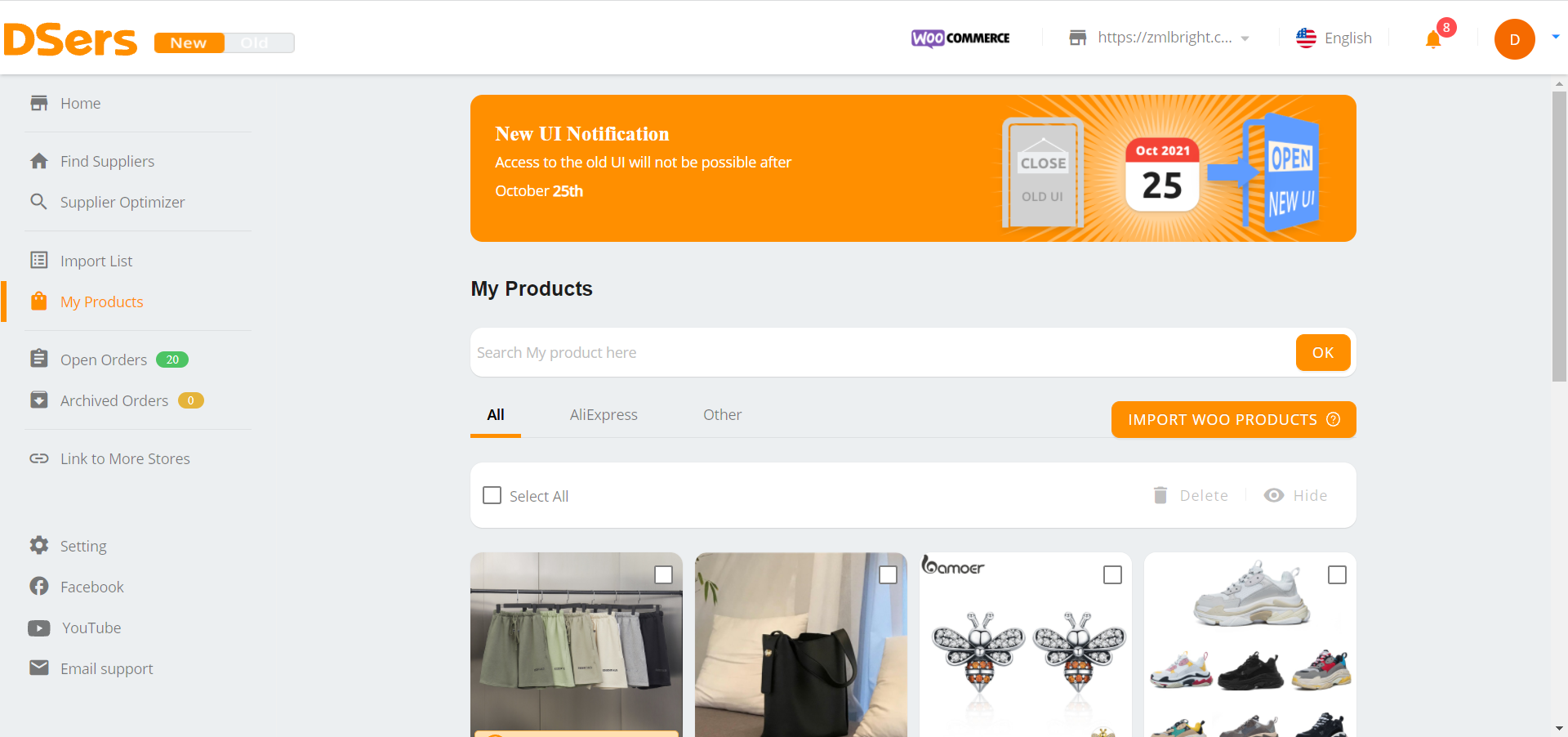 You will see that your WooCommerce store has been successfully linked to your DSers account.