Why I see "All Stores", but not my shop name
On some pages, you will not see the name of your store in the drop-down store selection menu (even if you have only one store). Some pages and settings simply apply to all your stores at once.
On the pages that matter the most, you can select your store.
If you go to the My Products and Open Orders page, you can select a specific store.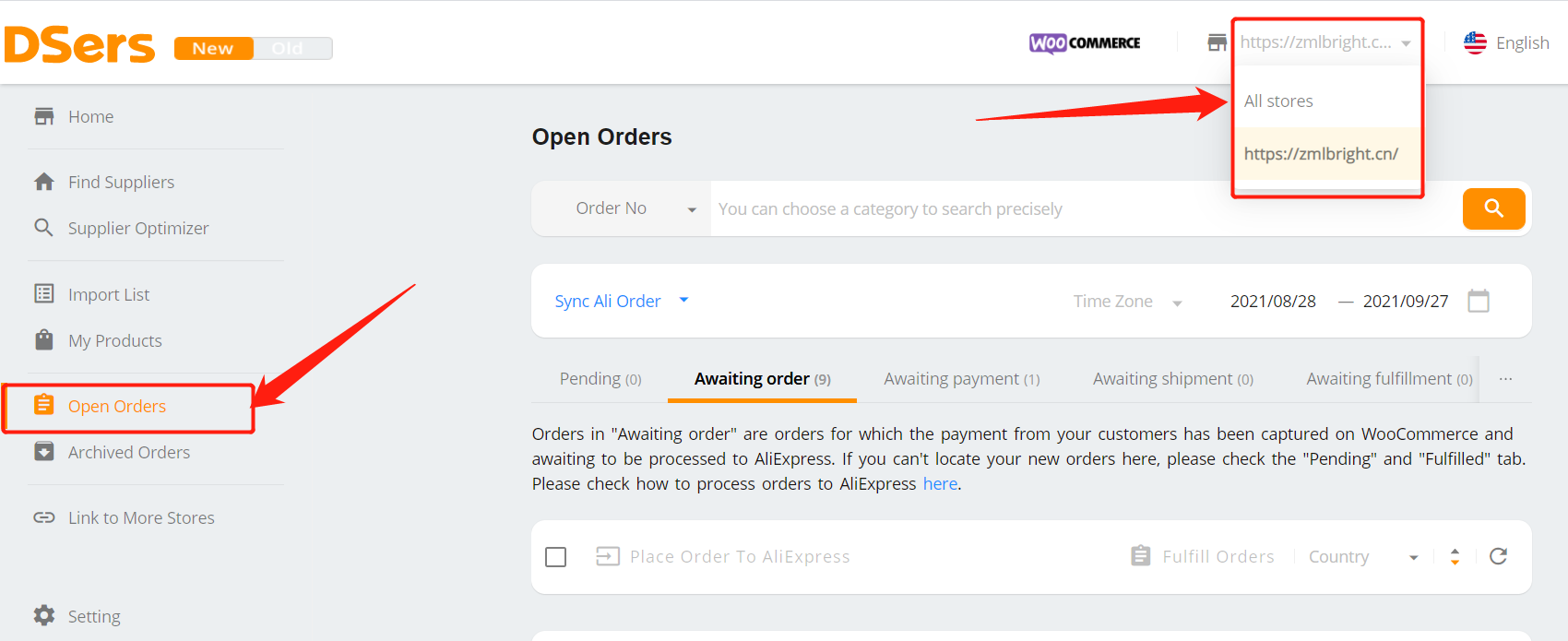 There are several reasons that we want you to select different stores on these pages.
It is easier for you to differentiate the products if you can select different stores on the My Products page as you might want to focus more on a specific niche for one of your stores.
For instance, you can import all the clothing products to a store that specializes in selling fashionable products. As such, DSers will only show you the related products when you select that store.
The same idea works on the Orders page as well. It is so much easier to manage many orders since DSers has already grouped them for you based on different stores.
On other pages, it is not important which store is selected.
You can't check a specific store when you are on pages like Home, Import List, Find Suppliers, etc. as they are used for all your stores at once!

Indeed, the pages like Home, Import List, Find Suppliers, etc. are not store specific. Therefore, we disable the function of selecting different stores for you to avoid confusion.
We are open to suggestions, so let us know if you think of ways to improve this!