What is the note on the order for
You may want to make special notes for specific orders, and this feature is dedicated just for that.
Note
Go to DSers – Open Orders. You can click on the Add next to Note to open a box. In the box, you can write anything that helps you organize your orders.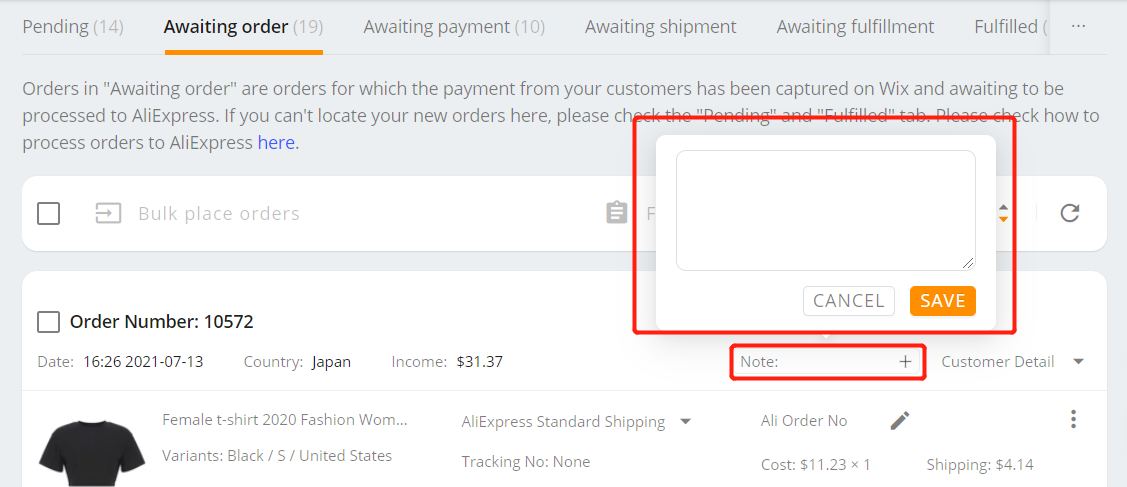 Don't forget to click Save when you are done adding the Note!

The Note here is only for yourself. DSers will not send it to your suppliers on AliExpress when you place the order.
The best part of this feature is that you can use the Notes to mark specific orders and then use the search bar to look for them.
For example, here are some orders that are already marked with Notes in different categories.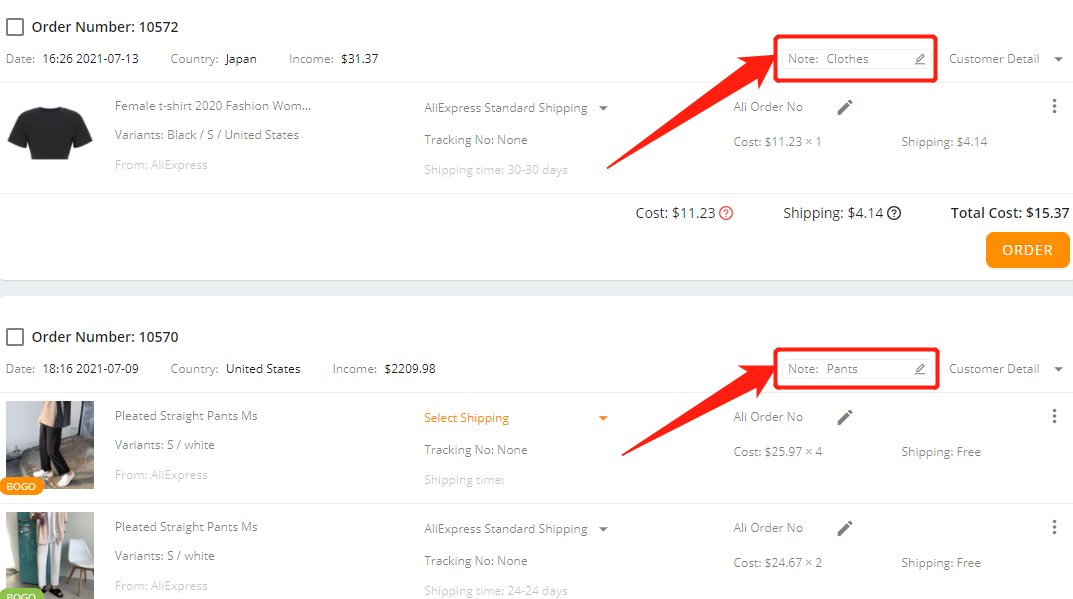 If you want to look for clothing orders, you can click here and choose Note in the dropdown list.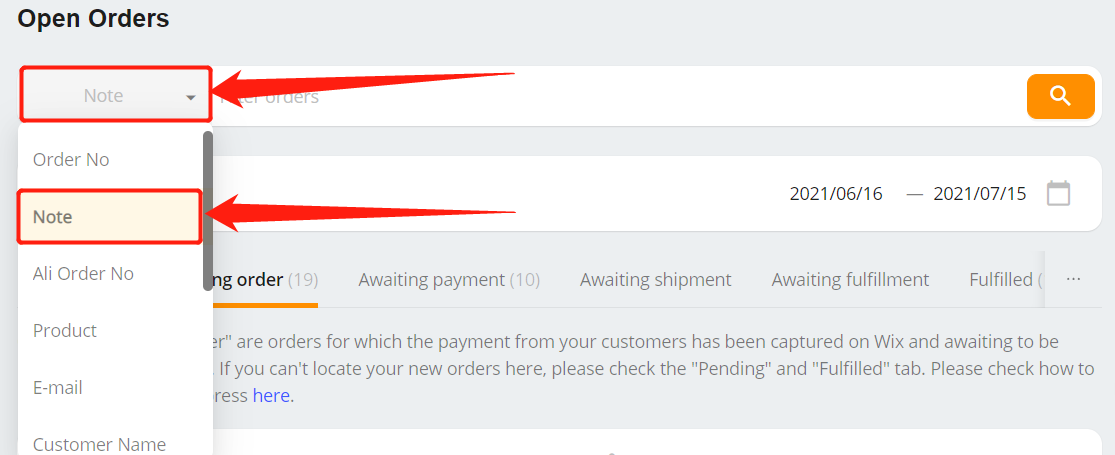 Then, type Clothes into the search box and click Search.

Voila! Now DSers will display all the orders that you have marked with Clothes.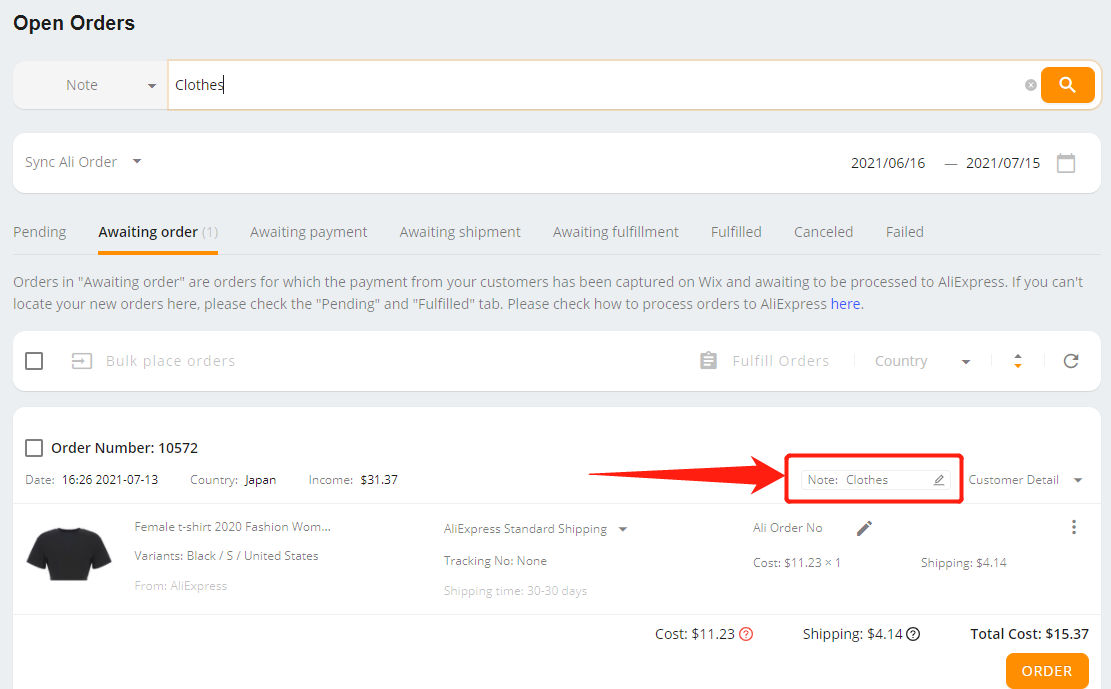 As you can imagine, when you have hundreds of orders or even more, this feature can help you immediately find the group of orders you want.