Re-order an order with deleted product
In case you have deleted a product on WooCommerce (by mistake or not) and have orders for the deleted product to fulfill, here's how you can deal with it.
Directly edit the order
Go to DSers – Open Orders – Awaiting order, the order with deleted product will look like below.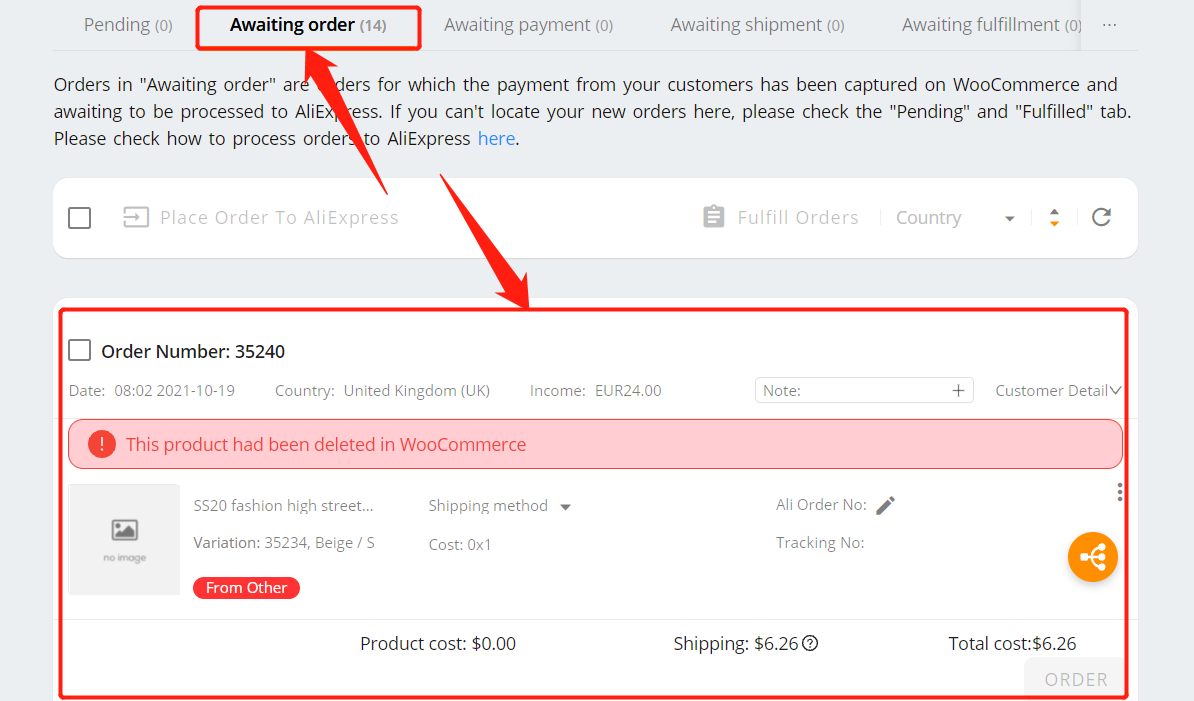 On the right side of the order, click the icon below – Edit.

Paste the AliExpress link of the product you deleted or of another supplier who sells the same product (Step 1). Choose the new variant you want to order (Step 2), select a shipping method (Step 3), then click on SAVE (Step 4).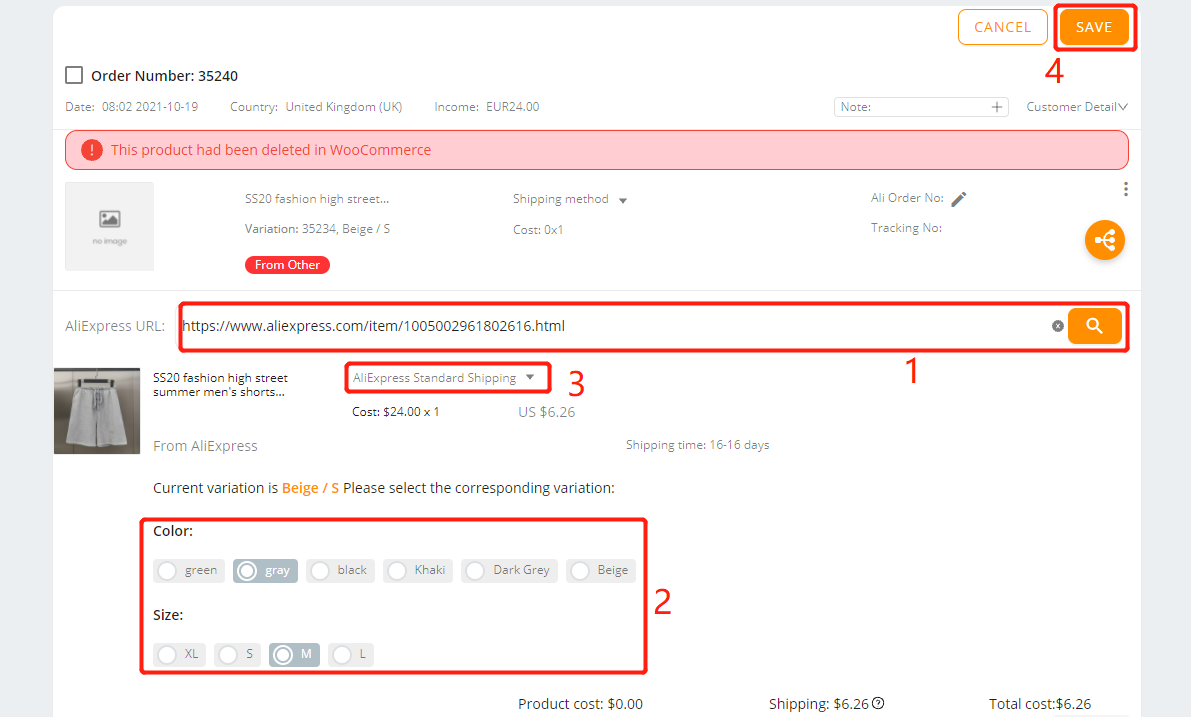 You will then be able to process the order and place it to AliExpress!
Re-import the product
If the above solution didn't work for some reason, you can re-import the product to fix the issue.
Re-import the product on DSers
You need to re-import the product that you deleted to DSers on DSers- Import List.

Push the product to WooCommerce
Once you have imported the product to DSers, you need to Push/Publish that product to your WooCommerce store.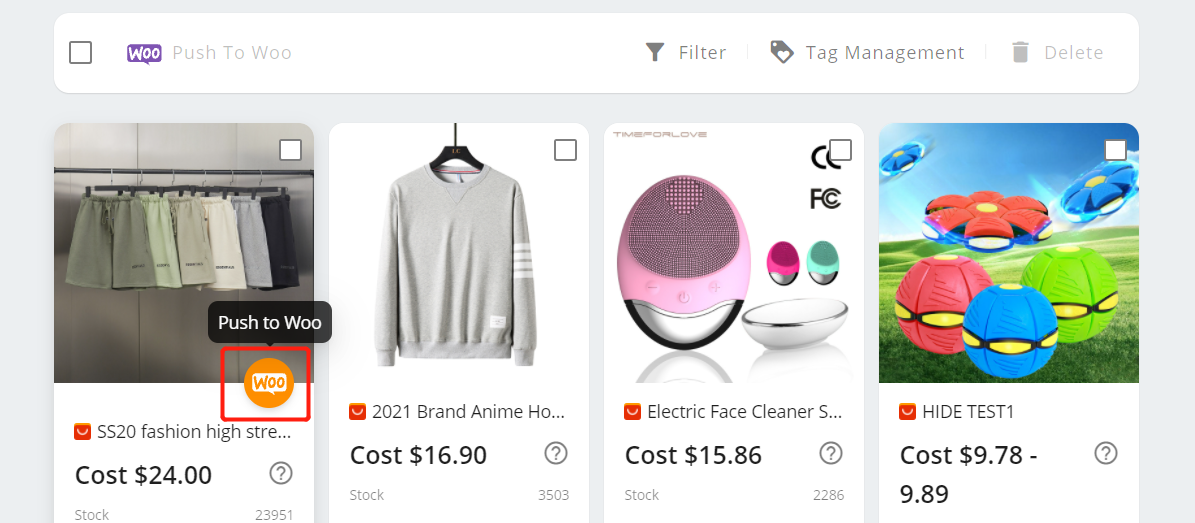 Create an identical order on WooCommerce
Go to WooCommerce – Orders and click on Add order.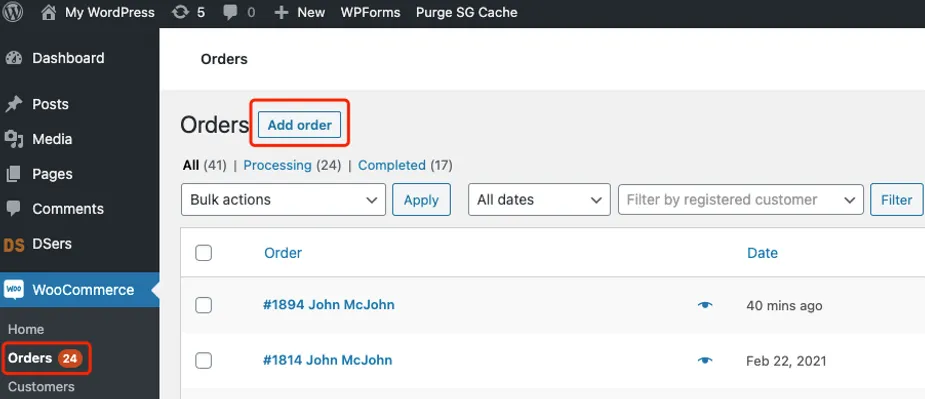 Select Processing for the Status and enter the same customer information to your original order.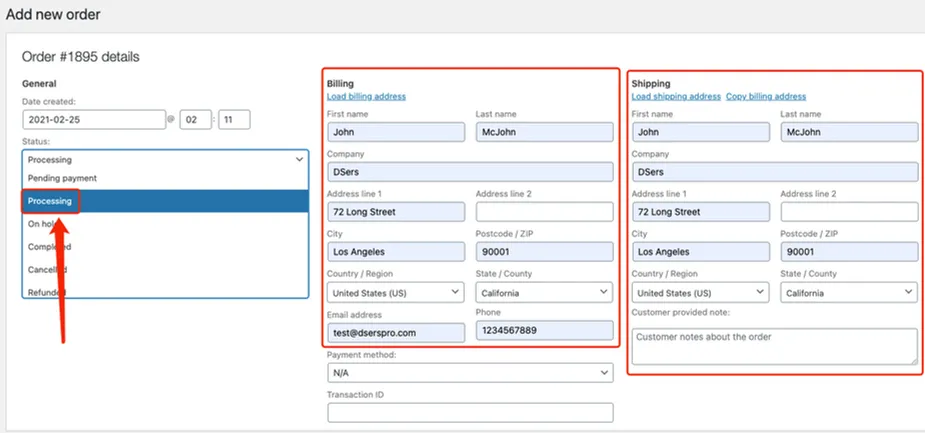 Click on Add item(s).

Then click on Add product(s).

Select the product and the quantity your customer originally ordered, and click on Add.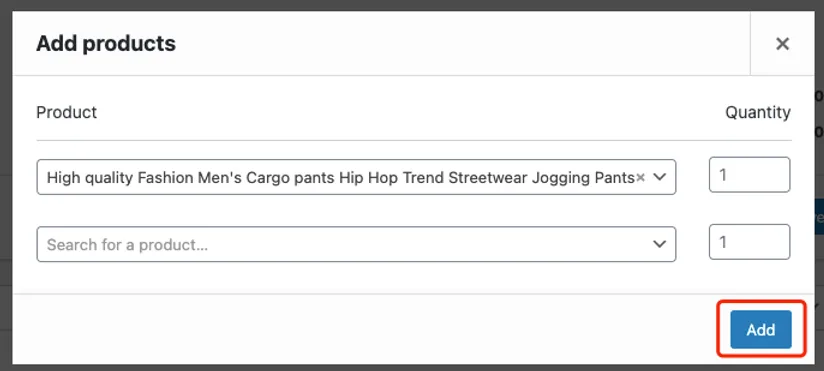 Then click on Create from the Order actions.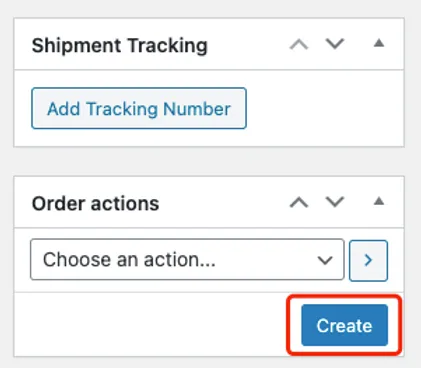 The new order will be in the Awaiting order tab, now you can place it to AliExpress like you normally would.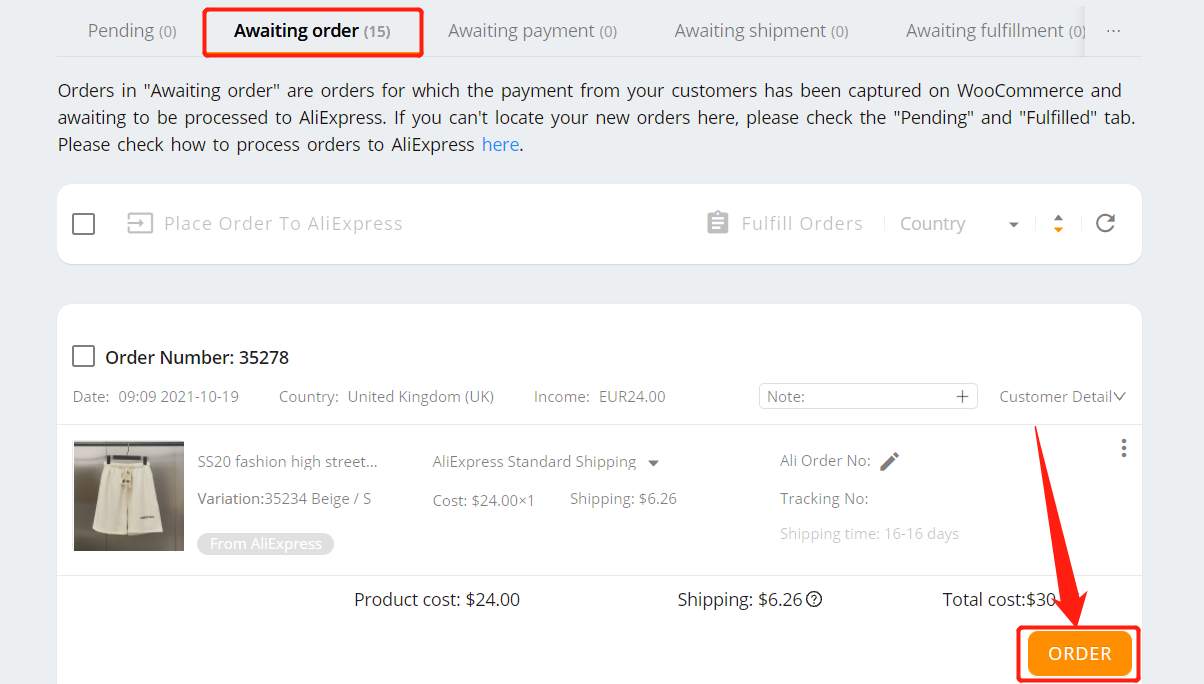 In the meantime, you can go back to WooCommerce – Orders, select the original order your customer placed and manually fulfill it so that it won't bother you again.